Now that Hannah's slept through the night at least a couple nights in a row a few times, our nighttime routine is becoming easier and easier. It hasn't always been this easy though! When we brought Hannah home from the hospital, she weighed just under 6 lbs. It was important that we woke her up to eat every 2 hours. She wasn't fond of this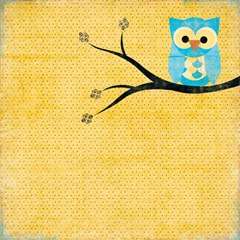 approach but as you've seen from her round physique, it worked! She gained an entire pound in a week and we were all free to sleep until she woke up hungry. Since then, she's mostly woken up around the same time every night-4:30am.
The first week or so was rough. She'd cry, one of us would climb/crawl/otherwise stumble to our wheelchair, roll blindly to the kitchen, and make a bottle. Somewhere around the bottle mixing phase, she'd start crying so loudly that both bulldogs would wake up in a panic and follow us about wondering why we were clearly NOT meeting her needs in a timely fashion. I'd return with bottle-in-hand to find an angry baby who would usually spit up half of what I would then feed her due to her state of irritation. This was our routine until…..we found the (second) greatest invention ever. And we've all been much happier ever since!
My first mistake with our early routine was my refusal to make bottles ahead of time. I thought they needed to be exactly room temperature and wasn't satisfied with how long it took to warm a refrigerated bottle. The second potential mistake was the distance between our room and the kitchen. This meant I had to transfer from the bed to my wheelchair in a total comatose state. I'm not the steadiest or most agile in our family and it could've ended badly if I wouldn't have found a better/safer alternative. Here's our approach now:
We make bottles ahead of time…alot of them. One of us usually makes between 8-10 at a time. We refrigerate them until they're needed. I make sure there are always plenty available for whoever is watching Hannah during the day and we generally need 2 to get through the night. We keep these two bottles in the bedside cooler warmer that I've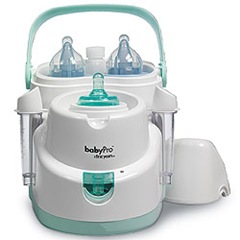 deemed the greatest invention ever (just behind the wheelchair of course). The back part of the device is a low-tech cooler. You freeze the ice pack it comes with, place it in the container with up to two bottles, and the lid closes tightly to keep them cold. We make sure to keep the tiny vials of water filled (especially before bed). When Hannah needs a bottle, you just dump one of the water vials in the warmer, put in the bottle, and hit the button. By the time I change Hannah and snap the 3 million snaps that are on each and every sleeper, the bottle is ready! She's learned the steaming sound and the whole process is so quick that she hardly ever cries anymore once she's picked up from her co-sleeper.
This improved routine has made our nightlife much less dramatic and much more enjoyable. It takes a little prep work before we go to bed but once I'm there, I'm able to do everything she needs without transferring to my chair. A similar method could be helpful to parent(s) who don't have the option to transfer independently. I have a pregnant friend without a disability who's also added it to her registry now that she knows it works. Because I have no concept of pricing on baby products, I though this ingenious gadget would be really expensive. The model we have (similar to the one pictured) is under $30 (less than a can of formula!) and I got it even cheaper with coupons at Babies R Us. Since I've gone back to work, we've also invested in just a warmer for the kitchen. If you didn't mind moving the warmer where you needed it (or always warming bottles in your bedroom), you could easily put your own cooler bedside and achieve a similar effect.
It's exciting that we're rolling into our roles as parents enough to start identifying tricks of the trade. We have a growing list of products, techniques, and approaches that do AND do not work for us. This post will be the first in a series called "Must-have Mondays" where I'll share something that makes our lives easier at parents with disabilities. Many people with disabilities agree that it's not always the most expensive or complicated device that is most facilitative of independence. We have very few (if any really) customized equipment to take care of Hannah. We've adapted typical baby gear, routines, and strategies to our needs. I'm looking forward to starting our weeks together by sharing what is working for us. I'm definitely still learning-every day in fact! So if you have a baby/parenting tip that made your life easier, please share!